The Team
Sally Knapp : Director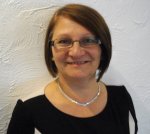 Sally is a Chartered Accountant who trained with Grant Thornton and after qualifying moved to Deloittes where she spent some years as an audit manager. With this background it's not surprising that she is the one who takes primary responsibility for providing compliance and related services to clients. On the face of it this is the less glamorous side of what we do, but it is often through this work that we can identify opportunities to help clients develop their business and to save on tax. Sally has been a part of the Beattie & Co team since 1995.
Her spare time is devoted to her family and her love of music and travel.
Zoe Burgess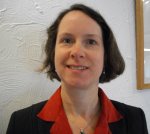 After taking a degree in economics, Zoe spent 10 years with Mazars, Chartered Accountants in London where she qualified as a Chartered Certified Accountant and became manager of the Business Services Section. She had the responsibility of providing a complete accounting system to many foreign owned businesses operating in the UK. Zoe took a career break following the birth of her first child and joined us in August 2003.
When time allows, Zoe, who is now a mother of two, is a keen swimmer & enjoys eating out.
Amy Yates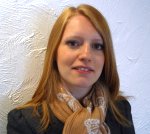 Amy rejoined us in early 2008 after a break of several years whilst she pursued another career and for good measure became a mother. She helps with routine bookkeeping for a number of our clients and with office admin matters.
She says that the demands of a job and a youngster to look after leave her with little time for hobbies and pastimes.